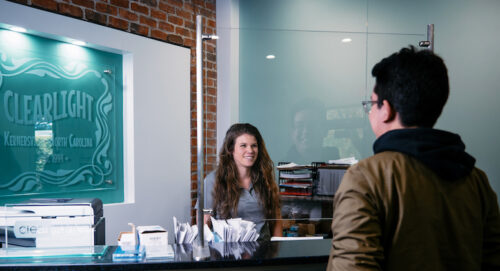 Celebrating more than 25 Years of Delivering Quality Glass Products and Service
Serving the Carolinas for almost 30 years, Clearlight Glass & Mirror is the premier custom glass and mirror fabricator in North Carolina. Established in 1994, our locally-owned business remains committed to customer care and we believe in handling every order with creativity, integrity, and accountability.
Top-quality custom glass design center
At Clearlight Glass and Mirror we work one-on-one with our customers to fulfill their custom glass design needs. For any project large or small, we provide custom input that will surpass your expectations and help you complete your project in a timely manner. If you're looking for a special custom glass piece, mirror accent piece, or a unique shower enclosure, you'll find it here!
1318 Shields Road
Kernersville, NC 27284
8AM – 5PM Monday through Friday
Custom glass fabrication capabilities for every type of project
At Clearlight Glass & Mirror, we offer a range of capabilities in order to fulfill your custom glass design needs. We can design individual glass products or manufacture component parts such as instrument panels or fireplace screens. Our team combines quality craftsmanship with precise machinery to deliver products that make your ideas come to life.
Industry-Leading Production Software
Along with trained and experienced operators, our facility and machinery run off of the latest in industry-leading ERP production software, FeneVision by FeneTech. From order quoting and tracking acking and quoting, to production and quality control standards, our new FeneVision Software allows us to monitor and control every aspect of the fabrication process, ensuring accuracy and efficiency.
Delivery Service & Shipping
Clearlight Glass and Mirror provides efficient and dependable glass delivery services via its own delivery trucks to Virginia, North Carolina, and South Carolina, and via LTL and common carriers to the entire nation. We have even delivered to the Caribbean!
Please contact us for delivery service pricing to your location.
We make eco-friendly manufacturing a top priority
Clearlight Glass and Mirror is committed to eco-friendly manufacturing, environmentally sustainable business practices, and minimizing our environmental impact throughout our entire operation.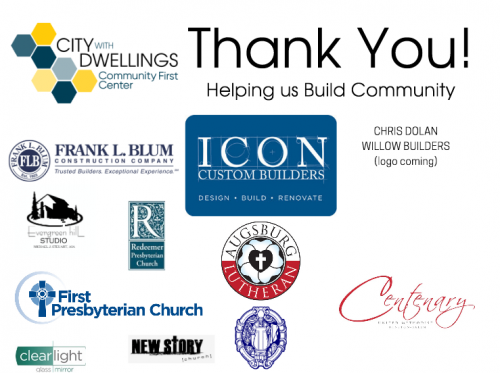 Charitable projects
Clearlight Glass & Mirror is grateful for those who have given time, talents, and other gifts to help it succeed. We would not have made it 25 years without those who have generously lent us a hand. We recognize that success is never the result of individual effort. As a result, we believe in giving to those around us, particularly those in our community. In addition to the many volunteer organizations and efforts our employees regularly engage with, Clearlight feels blessed to participate in pro bono activities. While the feelings associated with such participation are gift enough, we appreciate our partners who have recognized our service with kind thank-you notes. Please let us know if we can be of service to your organization or project!
No hidden fees or surcharges
Have you been surprised by an invoice that contains hidden or previously undisclosed charges? We have and we did not like it. Transparency is part of our business at Clearlight Glass. We are committed to sharing all of our billing information in a clear and honest way.
We do not hide fuel surcharges or other non-glass charges. Other glass fabricators have a habit of surprising you with fees that can add nearly 10% to your total invoice. Our quote will clearly show all charges so you never have to deal with unexpected costs after the work is finished. The only surprise you'll find at Clearlight is how easy and enjoyable it is to work with us, every time!